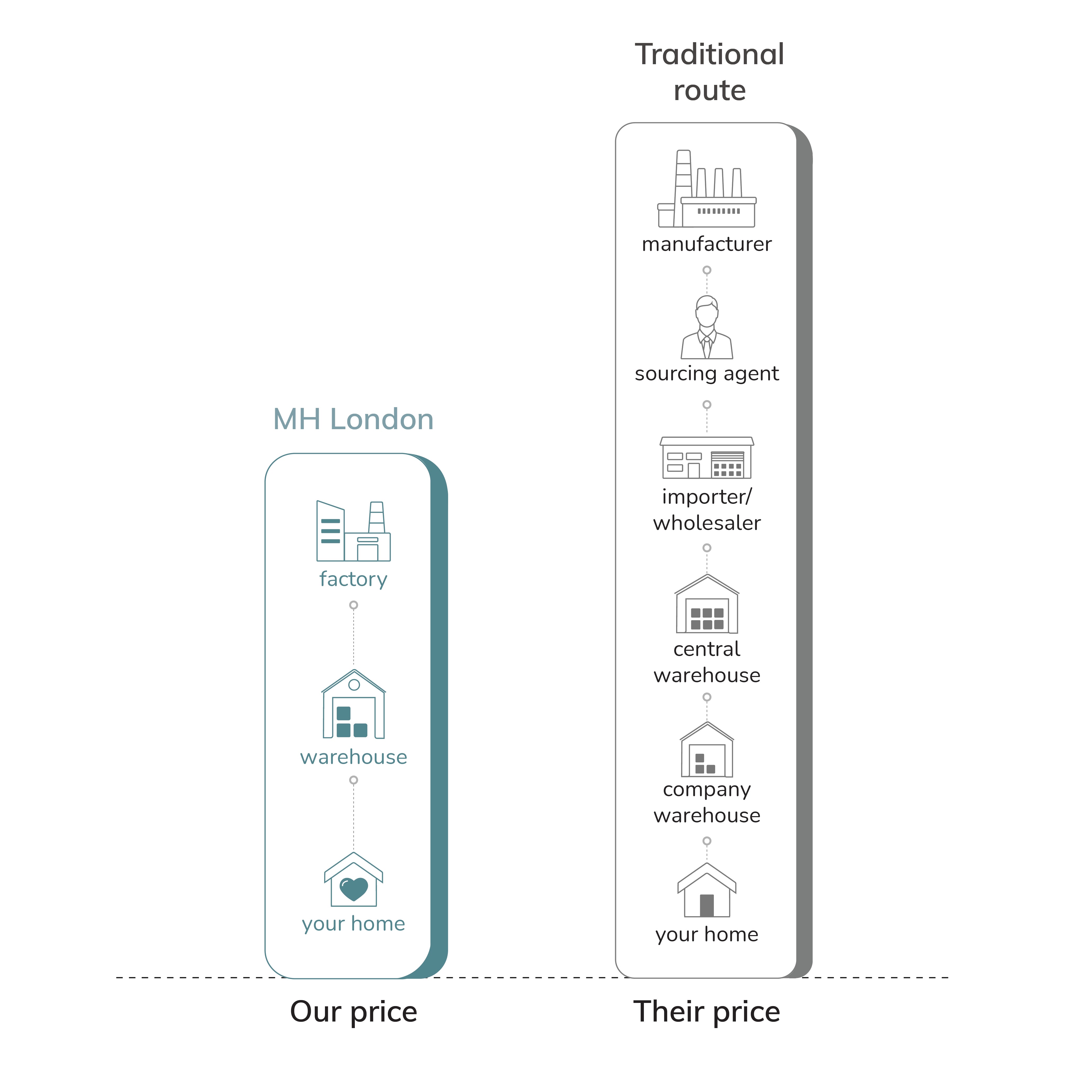 about us
welcome to MH London, a place inspired to create mindful designs for every room.
our designers bring creative ideas to the table that are turned into reality by generational artisans using the finest and most durable materials.
from the simple, sleek lines of scandinavian design to the classic newness of the mid-modern century style, we are devoted to making your home your favourite space.
get to know us